About Our Site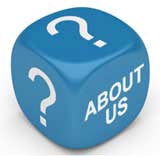 ThankYouLetters was formed to offer a unique reference point on how to write thank you letters for any situation.
Writing a great thank you letter is a dying art. In the past thank you letters were considered important etiquette tools and sent immediately, yet today such letters are often viewed as obsolete. But they aren't!
Anyone who has received a thank you letter, be it for a business or personal matter, can tell you how much such letters mean and that those who send prompt thank you letters are often those who are thought of most fondly - and reap future benefits for their efforts. Since few people can write outstanding thank you letters anymore there are few resources for those who want to learn this skill.
ThankYouLetters aims to provide comprehensive information, advice, and sample thank you letters for any situation. From the content to the format, these features teach readers how to craft memorable thank you letters and deliver them with proper decorum.
Our experts are all professional writers with a great interest in etiquette and correspondence. They are experienced in writing both formal and informal thank you letters as well as various other types of business and personal communications. Though our writers update ThankYouLetters consistently with new articles and letter samples there may occasionally be topics that have not yet been covered. Readers are encouraged to send in suggestions and questions for our experts to help ThankYouLetters address everything that they want to learn.

Related Articles in the 'Site Information' Category...