Thank You Letter to Event Sponsors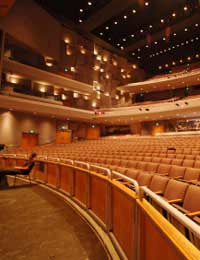 Event sponsors usually choose to provide financial or logistical assistance for an event in exchange for having their name highlighted on event literature, signage and more. But just because this is a commercial transaction does not mean that thank you letters to event sponsors are inappropriate or over the top. Instead, sending thank you letters to event sponsors is a good way to maintain friendly relationships and show proper business etiquette.
Content of Thank You Letters to Event Sponsors
Thank you letters to event sponsors should always mention the event and the relationship of the sponsor. If an event was highly successful, such as by drawing in record crowds, producing more revenue than anticipated or raising more funds than expected, then these details should be included as well. If an event was less successful, focusing on things such as how enjoyable it was, the number of compliments received, or a particularly memorable occurrence is a good idea. Finally, if the event organisers would like to maintain good relationships with sponsors and/or work with them again in the future, then these wishes are appropriate to include, too.
Format of Thank You Letters to Event Sponsors
Thank you letters to event sponsors may be formal or informal. Formal letters, such as those sent on behalf of an organisation, tend to have business letter formatting and so include items such as names, titles and addresses. These letters are often typed and printed on good quality paper or organisational letterhead. Informal letters do not usually include titles and addresses and are more often handwritten on paper, notecards or in commercial thank you cards. Official thank you letters for event sponsors should not be sent via email or e-cards. If a sponsor donated to a children's event, then allowing the child to write or dictate the letter is a good idea.
Sample of a Formal Letter to an Event Sponsor
Ms. June Baker
Guidance Counsellor
Riverbrook School
Address

13 June, 2011

Mr. Thomas Salter
Owner
Freshfield Farms
Address

Dear Thomas Salter,

On behalf of Riverbrook School I would like to thank you once again for so kindly sponsoring our annual summer petting zoo. This year we were able to raise over £10,000 for the new roof on the primary school gymnasium and we could not have done it without featuring all of your sheep and ducks at the school carnival. They were such a hit that many families are already talking about bringing friends and relatives to see them next year!

I look forward to speaking with you more about next years event in the upcoming months.

Sincerely,

Ms. June Baker

Guidance Counsellor, Riverbrook School
Sample of an Informal Letter to an Event Sponsor
13 June, 2011

Dear Tom,

Thanks again for donating so many of your sheep and ducks to Riverbrook's annual summer petting zoo. Once we were able to keep them all penned in correctly they were a huge hit with the primary school students and their parents. Some even asked if they could adopt a few to take them home! In all, we were able to raise over £10,000 for the new school roof and a great deal of those funds came directly from your animals. We couldn't have done it without you!

Thanks again,

June
Fundraising Event
If you have attended a fundraising event and wish to
Thank The Host
for all their time and effort, read our article on this site to find out how.
You might also like...
@Cally - you should be able to copy, paste the example laid out on this page and adapt it to your requirements.
ThankYouLetters
- 10-Nov-14 @ 12:53 PM
I would like you to email me sample of thankgiving lletters of sponsoring for fundraising event
cally
- 9-Nov-14 @ 12:27 AM
Googled your tips for writing a thank you letter,it was a relief and time saved experience.thanks to you good work!keep it up.
dmamzo
- 18-Mar-14 @ 10:43 AM
How would you write a letter on behalf of a government agency?
I know it's a very minor point, but if you're sending a professional-sounding letter to those who've donated services, time, or anything, it would help to proofread it properly. In your first example you missed the apostrophe off next year's event. It creates a bad impression, but shows a little more time can make things look even better.
pedantic
- 18-Sep-12 @ 3:55 PM
Great tips on writing thank you letters! Note cards are also a great way to send a thank you, and take less time than an actual, lengthy letter. For those thank you's that only require a few sentences, hand write it in a note card printed with your company name and logo for a professional note with a personal touch.
Notecards from Print
- 26-Jul-11 @ 7:17 AM