Thank You Letter to Career Counsellor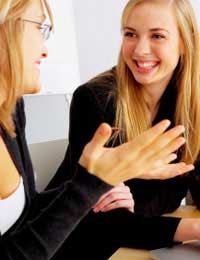 Many modern job hunters use career counsellors to help them determine the type of employment that will best suit their interest, skills and experience. When a career counsellor helps an individual to find a position or path that is a good fit for him or her, it is polite to send a thank you letter to him or her.
Content of a Thank You Letter to a Career Counsellor
The content of a thank you letter to a career counsellor will depend upon what the career counsellor actually did to help the individual writing the letter. Concrete details are best for illustrating a thank you letter, so individuals should think back to how the career counsellor helped them. For example, career counsellors may have edited CVs, administered personality tests, role played interviews and/or offered information on available positions. All of these details can be added to a thank you letter to a career counsellor to acknowledge the work that (s)he did on behalf of the client. If an individual is willing to act as a reference for a career counsellor or to give a testimonial for him or her then this information should be included as well.
Format of a Thank You Letter to a Career Counsellor
Thank you letters to career counsellors need not be formal business letters, unless an individual wants to illustrate to the career counsellor how successful his or her tips on business communication have been. Informal notes, thank you cards or even emails are generally fine for thanking a career counsellor. These communications should contain an appropriate salutation or closing ("appropriate" would be defined by the type of relationship between the individual and career counsellor) as well as retain a polite, professional tone throughout. These letters of thanks should be sent as soon as the individual successfully secures a job or otherwise prefers to stop working with the career counsellor.
Sample of an Email Thank You Letter to a Career Counsellor
January 10, 2008
Dear Rebecca,
I am delighted to write to you today to let you know that I have just accepted the position of Pastry Chef at City Centre Restaurant.
If it were not for your advice and support I know that I would not have applied for, much less been offered and accepted, this position. When I had my first appointment with you three months ago I was doubting my career choice entirely, but the personality and interests tests that you administered gave me confidence that I should be doing what I love: making pastries.
Thank you for all of the hard work that you did on my behalf, from administering the tests to checking over my CV and helping me to prepare for my interviews. I am very happy that with this job offer I have become another successful statistic for your company and you individually. I would not hesitate to recommend you to others who are in need of career counselling - though hopefully you won't be seeing me before your desk again any time soon!
Thank you again,
Eliza Devers
You might also like...