Thank You Letter to a Co-Worker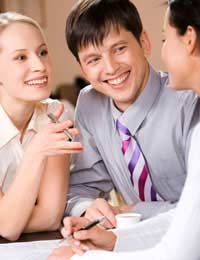 Despite all of the grumbling that goes on in modern offices, the fact remains that very often co-workers help each other out with both business and personal issues. When a co-worker goes above and beyond the requirements of a job to help someone out, writing him or her a thank you letter is a great way to acknowledge his or her actions. Writing a thank you letter can also help pave the way for more friendly office relationships, so there's no reason to delay thanking a co-worker for his or her extra effort.
Writing a Thank You Letter to a Co-Worker
Thank you letters to co-workers do not need to be formal affairs. In fact, the tone of these letters should follow the actions for which the co-worker is being thanked. If, for example, a co-worker brought in a birthday cake then the letter could be more informal. If the co-worker stayed late many nights in a row to finish a big project and win a new account then the letter could be more formal. However, thank you letters coming from individuals who are not speaking on behalf of the organisation or company should not be written on professional letter head. In fact, these thank you letters could be written or types in a small card, on a plain piece of paper or even via email. Again, the medium on which the message is written should follow the actions for which the co-worker is being thanked. A silly card may be entirely appropriate to thank someone for a birthday cake, but not appropriate for thanking someone for help with an important business matter.
Delivering a Thank You Letter to a Co-Worker
Delivering a thank you letter to a co-worker should not be a stressful affair. Notes sent via email can be sent at any time. Letters could also be sent via the post, inter-office mail or delivered directly to the individual's desk. No matter how the thank you letter is delivered, however, it should reach the co-worker within one working week of the event that has resulted in thanks - or sooner if at all possible.
Sample Thank You Letter to a Co-Worker (Personal)
12 March, 2008
Dear Jim,
Thank you so much for arranging a birthday cake and flowers to be delivered to me. Arriving at work yesterday to a beautiful bouquet of tulips, following by an amazing chocolate cake that afternoon, made my birthday a real treat. I'm still smiling from the nice surprise!
Thank you again,
Lorraine
Sample Thank You Letter to a Co-Worker (Business)
27 July, 2008
Dear Lorraine,
As you probably know, we have just received word that 123 Accounting has chosen us to launch their new ad campaign. 123 Accounting is a company that I have hoped to work with for years, and I know that we would not have landed this account if it weren't for your diligent research and preparation before our pitch. Your work here at ABC Ads is always appreciated, but I wanted to thank you personally for all of the extra effort that you put into this project.
123 Accounting will now be one of our biggest clients and I am looking forward to working with you on this account in the future.
Kindest Regards,
Jim Smith
You might also like...
Most letters to a co-worker will be informal. The business letter you cite would most likely be from a supervisor to an underling rather than from co-worker to co-worker. If two equals were working together on a project there would likely be no letter involved, and nothing more than a conversation. But a note to thank a co-worker for a gift or sympathy in a bad situation is always in order. It means more than a quiet word and shows real appreciation.
William T
- 5-Jul-12 @ 6:44 AM