Thank You Letter After Visiting Family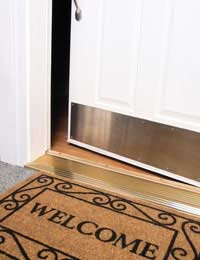 It's easy to take for granted all of the things that family members do for each other, including host relatives in their own homes. But everyone deserves to be thanked for being a gracious host(ess), so writing a thank you letter after visiting family is a great way to let relatives know that their efforts were appreciated.
Content of a Thank You Letter After Visiting Family
Thank you letters written after visiting family should of course contain an explicit note of thanks for everything that the family member did for the guests. Concrete details, such as the delicious food, fun family activities or tour of the town, should be included to make the thank you letter as personalised as possible. If the writer is happy to host relatives in his or her own home then this invitation could be extended in the thank you letter, however it should not be written if it is not truly meant. If such an invitation is not extended then the letter can instead end with a vague wish about meeting again in the future.
Format of a Thank You Letter After Visiting Family
Thank you letters that are sent after visiting family do not usually need to be formal affairs. Instead, they can be handwritten notes or even messages inside of thank you cards. They should contain the date and appropriate salutations and closings, but other than that the main message does not necessarily need any kind of formatting. Emails and e-cards can also be appropriate for sending a thank you letter after visiting family, though typed letters that are formatted like business letters can seem slightly impersonal. Some people like to send these letters with a small thank you gift, such as flowers or candies, or they can be posted on their own. Hand delivery is not usually necessary for thank you letters after visiting family, however in all matters the formality of these letters and modes of delivery should be determined by the formality of the visit and the family relationships.
Sample of a Thank You Letter After Visiting Family
5 Dec 2023
Dear Aunt Mary,
Thank you so much for hosting our family at your house this past weekend. It was wonderful to see you and once again sample the famous Chase Family gingerbread. It brought back so many good memories of my childhood that I'll have to start experimenting with gingerbread recipes in my own kitchen! Thank you also for the tour around Westchester, having you with us was like having our own professional tour guide. I can't believe how much the town has grown since I last visited. And of course I was glad to see that the Chase Bakery is still busy at all hours.
If you ever feel like coming to London, please let me know. We would be delighted to have you stay with us and to show you around the city. Gerry and the kids will no doubt be particularly excited to show you the London Zoo after all of those discussions you enjoyed about the farm animals.
Thank you again,
Elizabeth
You might also like...
In this day and age a thank you like this would mostly be an email unless it was to an older relative. It might not be as nice as a written note, but it's certainly more practical and you'll be able to convey the same emotions, in the same words, and they'll be received in exactly the same manner. A note is lovely, but this is the 21st century, after all.
colin
- 3-Oct-12 @ 1:23 PM
To be fair, these have largely been replaced by phone calls or emails, although a handwritten card is always much nicer to receive, and will often be displayed for a little while. But if you do want to say thank you and don't have a card or stamp, then a phone call, or an email (the least attractive option) will suffice. Just remember, as the article says, to make it personal.
Michael W.
- 27-Jun-12 @ 9:37 AM