Thank You Letter for Agreeing to Be a Legal Guardian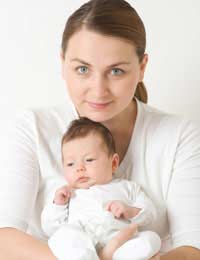 Agreeing to be someone's legal guardian, whether at the moment or in the event of someone else's death, is a big deal. Individuals who agree to take on the responsibilities of legal guardians should be thanked for agreeing to this role.
Content of a Thank You Letter for Agreeing to be a Legal Guardian
Agreeing to be someone else's legal guardian is not a decision that is taken lightly, and when it is taken it should be thanked appropriately. Thank you letters for such a decision should include a sincere statement of thanks as well as details of why it is important to the writer that the recipient becomes their chosen legal guardian. The letter does not need to read like a laundry list of reasons, but it should include enough detail that the recipient understands how much their agreement means to the writer. Some parents even choose to leave such letters with their wills so that they can be distributed to the legal guardians in the event of the parents death. However, if such a letter is to be left, a thank you letter should also be sent to the person when (s)he agrees to become a legal guardian so that (s)he understands how much the decision was appreciated.
Format of a Thank You Letter for Agreeing to be a Legal Guardian
It is an intimate decision to agree to take on legal guardianship responsibilities so a formal thank you letter would be inappropriate. Instead, a thank you letter for agreeing to be a legal guardian should reflect this intimacy with a close, informal tone as well as a handwritten message. If possible, email and e-cards should be avoided in favour of nice notecards or even commercial thank you cards. Appropriately serious salutations and closings should be used, and it is up to parents if they would like to include the names of any children as well as themselves in the signature.
Sample of a Thank You Letter for Agreeing to be a Legal Guardian
5 Dec 2023
Dear Margaret,
Thank you for agreeing to become a legal guardian for Luke and Lucy. While we obviously don't like to contemplate our own deaths, it has set our minds at ease to know that even if the worst should happen our children will be in good hands. We have always admired your creativity and spontaneity, as well as your obvious love of life, and these were key factors for us when deciding who would make the best guardian for the kids should we ever need one.
We will be informing our solicitors of your agreement in the next few weeks, and all necessary documents will be changed to reflect that we would like for you to become Luke and Lucy's legal guardian in the event of our deaths. Financial arrangements will also be made for you all should you need them. When these details are worked out we will make sure that you have all of the relevant information.
Thank you again. We can not tell you how much your decision means to us.
Love,
Marianne and Timothy
You might also like...