Thank You Letter for Help With New Baby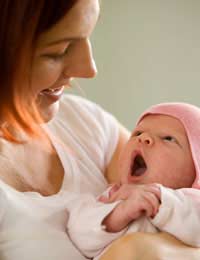 Bringing a new baby home is a lot of work, and most new parents find that friends and relatives can be a great help with all of the chores and activities that come with having a new baby in the house. When others help out with the demands of a new baby it is only polite to send them a thank you letter to acknowledge their contributions.
Content of a Thank You Letter for Helping With a New Baby
A thank you letter that is being sent to those who have helped out with a new baby should include details of why their efforts were important to the parents. If someone helped cook, clean, babysit, run errands or simply offered a shoulder to lean on or an ear to listen with then these details should be included. Such thank you letters should also include information about why these acts were appreciated and/or how they helped the new family. The more details that can be included in these thank you letters the better as they help to personalise the each letter and make them more relevant to the recipient. Also, new additions are momentous events in families, so thank you letters for helping with a new baby should be written with the thought in mind that some people might hold onto them for a long time as keepsakes of these events.
Format of a Thank You Letter for Helping With a New Baby
If someone assists parents with a new baby it is typical that they enjoy a more informal relationship with the family and therefore a more informal thank you letter is appropriate. Typed letters should be avoided unless they are sent as emails or e-cards. Instead, a handwritten note on nice notecards or in commercial thank you cards should suffice. The date, appropriate salutations and closings, and the names of all family members should be included. If small thank you gifts are being sent to those who helped with a new baby then the letters can be included, otherwise posting the letters is appropriate.
Sample of a Thank You Letter for Helping With a New Baby
5 Dec 2023
Dear Jennifer,
Robert and I wanted to thank you for all of the help that you have given us during our first few weeks at home with Madeleine. We were not expecting you to organise dinner deliveries for two straight weeks, nor were we expecting the cleaning service that you so generously provided, but we can tell you that both were incredibly appreciated. It was such a relief to be able to enjoy our time with Madeleine without having to worry about preparing meals or picking up at the end of a long day. We will never forget that you helped us to bond as a family and to have the luxury of gradually settling into a routine that works for all of us, but most of all that you were thinking of us during this momentous time in our lives. Your kindness will never be forgotten.
Thank you again,
Rose
You might also like...