Thank You Letter But Ending Business Relationship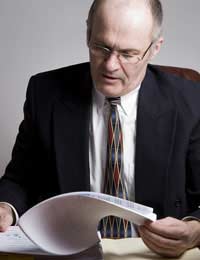 There will always be situations in which business relationships do not work out as hoped, but ending these relationships does not have to be a dramatic or negative experience. Instead, writing a thank you letter which incorporates the message that a business relationship is ending should help smooth the way for a polite, professional relationship in the future.
Content of a Thank You Letter About Ending a Business Relationship
A thank you letter which will inform someone that a business relationship is dissolving must include two parts: the thank you message and the message that the business relationship is ending. While one party may not necessarily owe the other an explanation for the end of the relationship it is usually appropriate to include some mention of why this decision has been taken. The date on which the end of the relationship will occur should also be included. If the ending of a relationship requires solicitors or other professionals to become involved then it would also be appropriate to include the date and manner in which these professionals will be in contact.
Format of a Thank You Letter About Ending a Business Relationship
Thank you letters which will end business relationships are formal letters. As such they should be formatted as business letters, typed and printed on company or organisational letter head. They should also include the signature of the company or organisation's representative who has taken this decision. This person may be the company's owner, the organisation's Managing Director or someone authorised to speak on their behalf. This signature should be real and not a copy or a stamp since this document will likely be filed by both the writer and the recipient to be used again if needed, such as during legal negotiations or accounting procedures.
Delivery of a Thank You Letter About Ending a Business Relationship
A thank you letter about ending a business relationship is a formal business letter and so should be posted. Even if representatives from both parties meet to discuss the dissolution of a business relationship, and even if one of them carries a copy of the letter and hand delivers it, another version should be sent by post. Registered post is a good option for retaining proof that the letter was sent and delivered.
Sample of a Thank You Letter About Ending a Business Relationship
Mr. Fred Bradshaw
Owner
Restaurant A
Street Address
County
Town
Postal Code
5 Dec 2023
Mr. Marcus Matthews
Owner
Supplier B
Street Address
Town
County
Postal Code
Dear Mr. Matthews,
It is with regret that I must inform you that Restaurant A will no longer require the services of Supplier B.
I have enjoyed working with you over the course of the past five years, but now Restaurant A is moving in a new direction. We will be re-opening in six weeks as a vegetarian restaurant and therefore will have no need of the beef and poultry supplies that Supplier B has so professionally delivered to us in the past.
As Restaurant A will be closing for renovations at the end of next week, next Monday's order will be the last from us.
Thank you again for all of your hard work and exemplary service to Restaurant A, and best wishes for the continued success of Supplier B.
Kindest Regards,
Mr. Fred Bradshaw
You might also like...
Thank you so much, really helps a lot
GM Natake
- 7-Oct-14 @ 1:45 AM
Thank you! It really helped me in writing my letters.
Lang
- 14-Jul-12 @ 9:39 AM
I am with a Homecare Service Provider, we always send a thank you letter to our clients after the service ended. Do you have some good samples? Would be great if you can have some online.