Thank You Letter for Emotional Support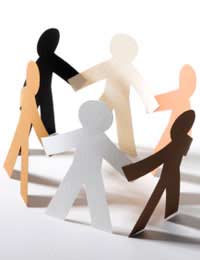 It can feel uncomfortable to try to thank someone for something as vague as "emotional support", but that doesn't mean that it's acceptable to let this support go by seemingly unnoticed. A great way to let others know how much you appreciate them is to write them a thank you letter.
Through these letters you can let them know exactly what they did and why it meant so much to you, but you don't have to worry about any awkward face-to-face conversations that might just end up embarrassing you both. Not to mention there's no fear of getting tongue-tied when you write a letter, and you can work through multiple drafts to make sure you say exactly what you mean!
Content of a Thank You Letter for Emotional Support
"Emotional support" is one of those terms that could encompass just about anything, or many different things for different people. When you write a thank you letter to someone for this kind of support it is important to use concrete details and examples to let them know what you noticed and how it made you feel.
For some people, receiving this type of letter will be a surprise. After all, they might feel that they were just being a good friend or did what anyone would do in a similar situation. This means it's up to the letter writer to make it clear that their actions were exceptional, and greatly appreciated.
Format of a Thank You Letter for Emotional Support
A thank you letter for emotional support is a personal letter. This type of letter should never be formatted like a business letter, nor is it appropriate to use business stationery, vocabulary or positions in the letter. Instead, consider handwriting such a letter on a plain sheet of stationery.
If this would render the letter unreadable then go ahead and type it up, but print it out and sign it rather than emailing it. Insert the date, but usually it is appropriate after that to use only first names and personal salutations and closings. Thank you letters for emotional support should be posted or hand delivered if possible.
Sample of a Thank You Letter for Emotional Support
5 Dec 2023
Dear Rosalie,
It's not often that I put pen to paper to let others know how important they are to me, but after all of the emotional support you've given me following my job loss I thought it was only right to tell you how much it meant to me.
Being made redundant was terrible for me, it made me feel as though I'd lost my purpose in life. But you were always there to lend a helping hand with a new job search, or to bring me treats that you knew I could no longer afford. Even the fact that you always answered the phone when I needed to speak with you made the whole thing a lot easier for me. But more than anything, I appreciate that you never thought any less of me when I was out of work. I learned a lot about my friends during that time, and with you in particular I learned that you are the best friend anyone could hope to have. For all of these reasons, and so many more, I just wanted to say thank you.
I also wanted to let you know that I have secured a new job and I know that I could not have done it without your help. When my first paycheque comes in I will be repaying your kindness with dinner at your favourite restaurant. Just let me know when to make the booking!
Love Always
Lucinda
You might also like...
A letter like this is a very good thing, although if the friend is close enough to offer strong emotional support in a bad period, they'd also know of how things were changing for you. But I do agree that a handwritten letter makes an excellent and very personal thank you, and it's fine to be as emotional in it as you want.
Jane
- 10-Oct-12 @ 12:54 PM