Thank You Letter for the Present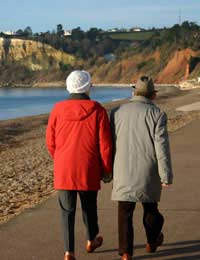 Who doesn't like a present? Sure there may be times that presents miss the mark slightly, but to receive a present is to know that someone was thinking of you. This alone deserves a thank you letter when a present is given.
Content of a Thank You Letter for a Present
First and foremost a thank you letter for a present should contain an explicit letter of thanks for the fact that the gift giver thought of you and obtained something on your behalf. Next, these letters should include some sort of complimentary reference to the present itself. This may be hard, particularly if the gift appears useless, out of style for the recipient or otherwise unwanted. But good etiquette dictates that something nice be said about the gift. If nothing else letter writers can simply state that they look forward to using it. If the gift was money or a gift certificate then the recipient can include details on when or how they will use. A second thank you letter can be sent after the money or certificate is used, but a thank you letter should also be sent immediately after the gift is received both to thank the gift giver and to let him or her know that their present was delivered.
Format of a Thank You Letter for a Present
A thank you letter for a present may be formal if the gift was formal (for example, a corporate donation) or more informal if the gift was more informal (for example, a yearly birthday present). Formal letters should be formatted as business letters, typed and printed on organisational letter head. Informal letters should be handwritten on nice paper, a notecard or in a commercial thank you card. If the gift giver and recipient tend to communicate by email or ecard then these might also be appropriate options for a thank you letter for a present. Electronic communications should be sent within 24 hours of receiving a present, if possible, while letters sent via the post or hand delivery should be sent within a few days.
Sample of a Formal Thank You Letter for a Present
Dr. Wong Mei
Consultant
Private Hospital
Address
5 Dec 2023
Mr. Keith Lim
Owner
Lim's Superstore
Address
Dear Mr. Keith Lim,
On behalf of the maternity ward at Private Hospital I would like to thank you for your generous gift. We have already designated half of these funds to purchase new equipment, and half to be spent on creating a pleasant atmosphere in the ward. New furniture, paint, pictures and plants have all been ordered to help make the ward look as inviting as possible. At your request we have also begun plans to stock a selection of books and toys for visiting siblings. It is our hope that by the end of the year the refurbishment will be complete and the new equipment in place.
Thank you again.
Sincerely,
Dr. Wong Mei
Consultant, Private Hospital
Sample of an Informal Thank You Letter for a Present
11 May, 2008
Dear Keith,
Thanks again for dropping off the boxes of books and toys for the maternity ward. You certainly did not have to go to such trouble, but I am glad that you did! The siblings who visit will be delighted to have something to do when they tire of visiting with mum and the new baby. Not to mention the staff also seems to enjoy the distractions - more than one nurse has been spotted with the children's books during her tea break!
Thanks again,
Mei
You might also like...
These are excellent examples. When I was young I always had to write thank you letters for birthday and Christmas presents, however small they were. It's an art that's fallen by the wayside in an era of phone calls and emails, but it's a tiny way of showing real appreciation for the gift.
Cathy
- 4-Oct-12 @ 9:46 AM