Thank You Letter for Coordinating Office Social Events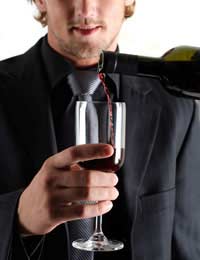 In most offices the staff members who organise social events are not paid anything extra for completing tasks that often take a lot of work and attention to detail. Even if they are, writing a sincere thank you letter to those who coordinate office social events is a nice way to let them know that their extra effort is both noticed and appreciated.
Writing a Thank You Letter for Coordinating Office Social Events
Office social events require someone to give up a lot of time and energy in order to coordinate them. In some offices these chores are delegated to one person and in others they may be shared among the members of a social committee or other group. Regardless of whether or not people volunteer for these positions it is always good to thank them for being responsible for office events. These thank you letters should be written and delivered fairly soon after an event takes place - within one working week at the latest - and are often most appreciated when they are handwritten on a note card or thank you card. In some offices a precedent has already been set for a senior member of staff to send around a thank you email for everyone to read so that those responsible for coordinating office events are publicly thanked. In these cases then the emails should include the same sentiments as would be expressed on paper.
Encouraging all Staff to Join In
Thank you letters mean the most when all staff members express thanks for the work done by the organisers. Thanking the organisers is as easy as sending around a card of letter and asking each staff member to add a small note or signature. Even if only one card or letter is signed for the entire social committee, all members of the committee can enjoy the messages of thanks from their co-workers. In some offices these cards and letters may even be displayed publicly, such as in the break room, for others to read. This is another way in which staff members who coordinate office social events may feel recognised and appreciated for their efforts.
Sample Thank You Letter for Coordinating Office Social Events
5 Dec 2023
Dear Tabitha,
Beyond a shadow of a doubt this year's employee luncheon was the best one yet. From the beautiful decorations to the delicious menu it was obvious to all who attended that you put great time and effort into making this company event a big success.
We wanted to take this opportunity to thank you for the wonderful luncheon, as well as for all of the time and effort that you routinely put into organising company events. We appreciate all of the work you do for these events and always look forward to them when we know that you were in charge.
Thank you again for all that you do in coordinating our office social events. They wouldn't be the same without you!
Best Wishes,
The Staff of ABC Organisation
(Or, alternatively, the name of a senior staff member on behalf of all staff.)
(Or, alternatively, the signatures of multiple or all members of staff.)
You might also like...
Please be inform I did received my last salary please send thank you letter on my mail for my company. Best regards,
Asif
- 29-Apr-16 @ 9:00 AM
Dear Gents / Ladies, I am seeking for a advise to draft a thanks letter to staff who all attended the staff family day event organized by our Department. Also we need to thank projects In-charge, support staff Please advise.
Faryaan
- 17-Apr-16 @ 7:12 AM
A very helpful letter and it concentrates on the best thing of all – praise. The person organising will have put a great deal of time and effort into making the event a success and letting them know it was great is vital. A letter is far more permanent than spoken words of praise, too, especially if accompanied by a small gift of appreciation.
callie
- 3-Oct-12 @ 12:45 PM