Thank You Letter from Parents to Head Teacher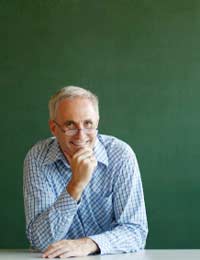 At the end of their children's time at a school many parents like to write a thank you letter to the head teacher. Due to the formality of the head teacher's office, these letters are usually slightly more formal in tone, but any note of thanks is usually greatly appreciated by a head teacher.
Thank You Letters and Head Teachers
Parents who write thank you letters to head teachers generally address broad topics in these letters, for example, the learning of their own children or the overall education offered by the head teacher's school. However, if a family knows a head teacher very well or the head teacher was at one time a student's classroom teacher, then more personalised topics may be mentioned as well. As with any teachers, head teachers will appreciate a sincere thank you for a job well done and reading the concrete details of how they touched a particular student's life. Parents interested in writing thank you letters for head teachers should take a look back over their children's time at a particular school and select the highlights of how that school has affected their family. Perhaps it was the teachers, sports programme or unique educational initiatives that made a family's association with school so special. Whatever it was, noting these topics in the thank you letter is a good idea. Letters should be handwritten rather than typed for a more personal feel and, while a short note in a card would be fine, a letter on a regular piece of paper would be just as appreciated. These letters can be put in the post, delivered by parents or delivered by students.
Sample Thank You Letter from Parents to Head Teachers
The Callahan Family
Street Address
Town
County
Postal Code

15 June, 2011

Mr. Robert Jenkins
Head Teacher
School
School Street Address
County
Postal Code

Dear Mr. Jenkins,

We can scarcely believe that our son Michael's time at Youngstown School has come to an end. It truly seems like just yesterday that we were buying his first uniform and getting him ready for his first day of school.

In these past few years Michael has grown into an honest, considerate, hardworking young man and we know that we have Youngstown School to thank for that. The one-to-one attention that Michael received from your teachers has made him confident in his abilities and sparked his interest in many different subjects. Playing on the rugby team at Youngstown School also taught Michael the value of discipline and teamwork, traits that will serve him well throughout the rest of his life.

More than anything else we would like to thank you for the fun that Michael has had during his time at Youngstown. Every day he would arrive home with tales of mad scientist experiments, fantastic fiction books and field trips that he will remember for the rest of his life. Youngstown School is a supportive community focused on giving each student the best education possible, and your leadership provided Michael with just that.

Warmest wishes,

John and Gillian Callahan
Letter to a Teacher
For advice on writing a letter to a teacher to thank them for all their hard work, read our
Thank You Letter
on this site.
You might also like...
The letters are really helpful.Thanks for the cooperation.
Beauty
- 12-Jun-12 @ 9:47 PM
This letter was very helpful and useful! thank you very much.